At the Gasthof zum Rössli in Gondiswil all rooms are equipped with free WIFI and satellite television and free parking spaces are available in front of the building.
Room type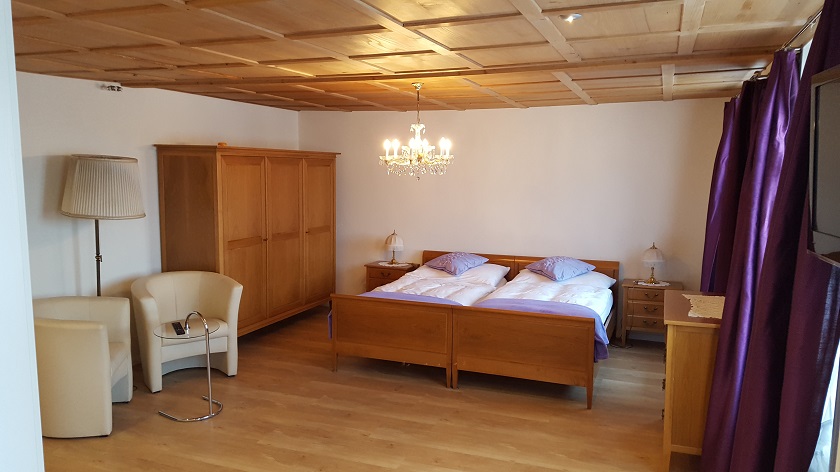 Guest reviews of Gasthof zum Rössli in Gondiswil can be found here.
Activites
Gondiswil in canton Bern, bordering canton Lucerne, is an agricultural region that boasts many local shopping opportunities. Due to its high altitude, Gondiswil enjoys plenty of sunny days and when the weather is good, guests are blessed with a beautiful view of the Alps. Walks, hiking and day-trips by bicycle or electric bikes are ideal activities for the area around Gondiswil. Border Trail Napfbergland and the Heart Route traverse Gondiswil.